Ok so i have a problem with MY routes passenger enabled stations. and downloaded route DOES NOT have this problem.
my passengers never respawn at stations even after hours of waiting and even with high passenger rate settings
Platform 3 was cleaned out when the session loaded but never regained passengers.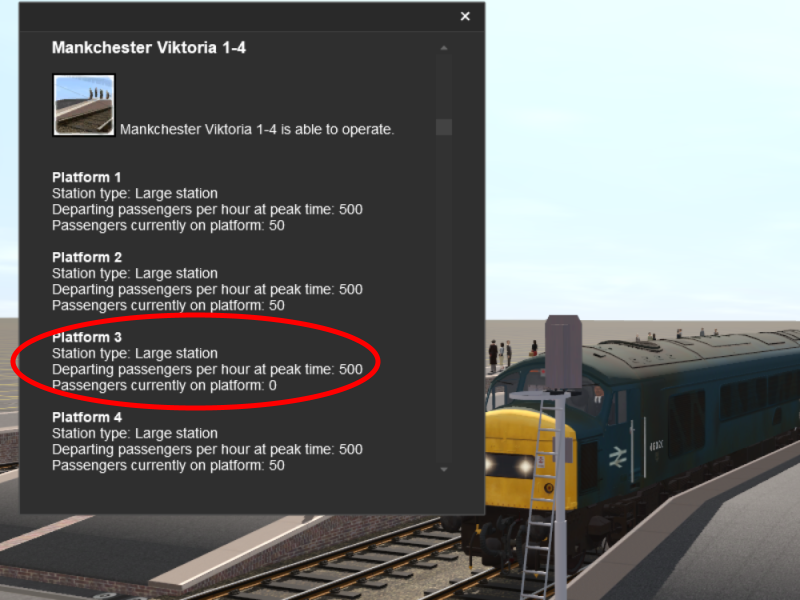 any help?